Located by the River Garonne, Bordeaux is a stunning city that captures hearts with its beauty. The city's famous history goes all the way back to Roman times, making it special. Moreover, Bordeaux's lively heart is found in the UNESCO-listed area called the Port of the Moon. Here, you'll find old medieval docks, towers, churches, and fancy houses from the 18th and 19th centuries that show off the city's wealthy history. If you're planning a trip to this lovely French city, here are some great hotels worth checking out.
1. Hotel Le Palais Gallien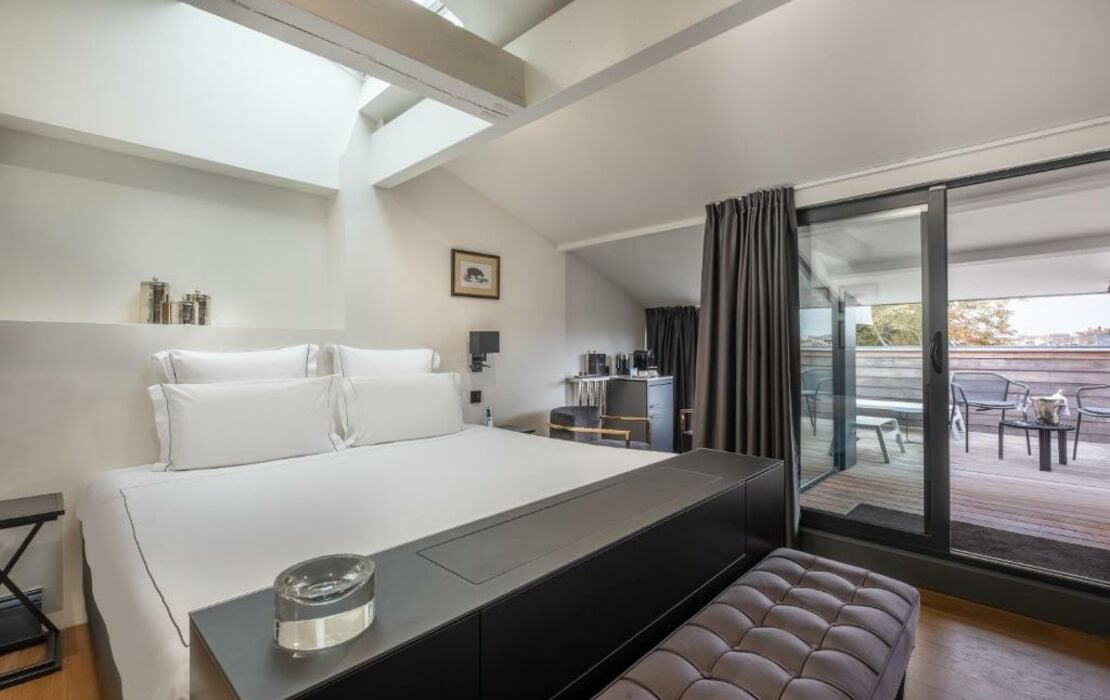 Le Palais Gallien is one of the most luxurious boutique hotels in Bordeaux. Interestingly, the building was manufactured years back in 1895 by a wealthy man from Bordeaux who built it with the assistance of a Swiss architect. This hotel is elegant and has incredible designs and decorations that people still love today. It's like stepping back in time. The hotel is called Le Palais Gallien because it pays homage to Bordeaux's ancient Roman roots.
After exploring the city all day, you will enjoy the spa which has a Roman touch but with a modern twist. You can also enjoy a peaceful rest in the outdoor pool. The rooms at Le Palais Gallien also have a historical touch. They've got classic wooden floors, elegant marble bathrooms, and massive windows that let you see either the city or a nice courtyard view. Le Palais Gallien's rooms also have a great modern style with great amenities like flat-screen TVs and elegant rain showers.
There are 27 different rooms and suites at this boutique hotel, and the fanciest ones even have private terraces and hot tubs just for you!
2. Villa Reale Bordeaux
Villa Reale Hotel is a great elegant five-star hotel and it's in a perfect spot close to Place de la Bourse and the big river Garonne. While being so close to everything is great, the main reason to choose Villa Reale is for the top-notch luxury it offers. The building was constructed in 1754 and you'll notice how the owners have kept old vintage features like classic fireplaces and arched ceilings intact. Moreover, the owners have furnished the apartments with everything you need like kitchens, washing machines, and modern TVs.
You will also find elegant touches like stand-alone baths, spacious showers, and cosy beds. Expect to find everything you require for a long stay in Bordeaux, including the option to fill your fridge with local groceries with the freshest farm-to-table ingredients from nearby markets. The hotel also serves delicious breakfast goodies like croissants and coffee, which you can request before 6 p.m. Afterwards, you can unwind in the sauna for a truly relaxing evening.
3. Le Saint James Hotel & Restaurant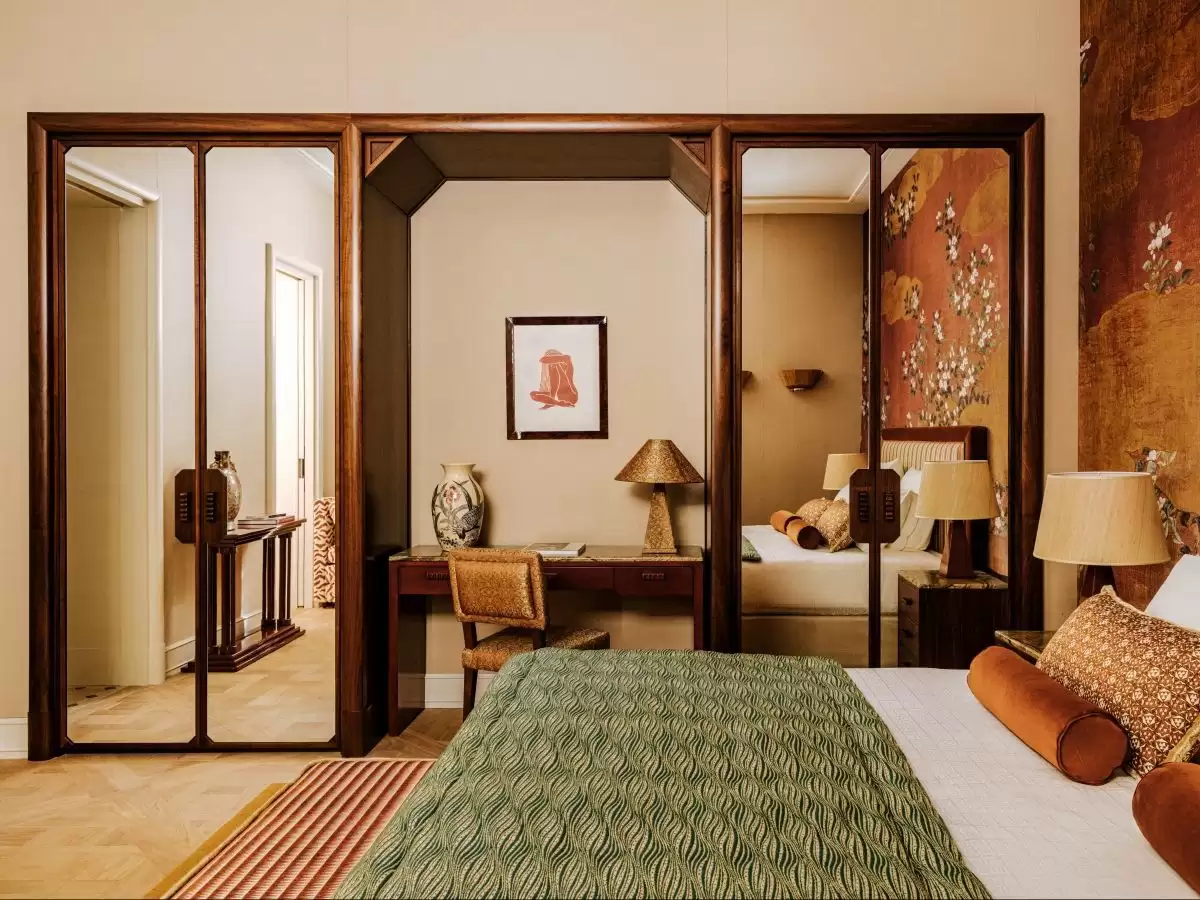 Le Saint–James is found in a calm area known to locals as the ''Balcony of Bordeaux'' in Bouliac. It's just a 20-minute drive from the busy medieval streets of Bordeaux. The hotel originally started as a simple farmhouse in the 18th century. However, in 1989, architect Jean Nouvel completely transformed and redesigned the old buildings. Today, it's a modern and artistic hotel!
During your stay at Le Saint–James, you can enjoy the outdoor pool on warm summer days or take leisurely walks in the vineyards on chilly winter mornings. The hotel is blessed to have the great famous chef Mathieu Martin, who creates new menus regularly.
4. Renaissance Hotel
The Renaissance Hotel is famous for its rooftop restaurant and wine bar which provides amazing views of the city from the tallest rooftop in Bordeaux! The hotel is right by the Old Docks, an area that's getting popular because it's all about renovating old things. From your amazing boutique room with big windows, you can look down and see all the new buildings and modern designs. Impressively, these rooms mix modern cosiness with a great industrial style.
As the cherry on top, you can also delight in the swimming pool and gym on the top floor. In fact, you can have an amazing view while you exercise on the treadmill, or kick back on a comfy chair relax and enjoy the outdoor atmosphere.
An Unforgettable Stay in Bordeaux
In Bordeaux's exceptional hotels, wellness takes centre stage, inviting guests to unwind in a relaxing comfortable space. By providing beneficial facilities to all the guests, these hotels make your well-being their top priority and promote a healthy balanced lifestyle. So book your spot today to secure an unforgettable stay in Bordeaux. For more luxurious accommodations in France, check out these extravagant hotels in Nice.