Once again, the cherished Christmas season has arrived, making a joyful return to the festive spirit. The Christmas markets are reawakening, inviting everyone to join in the merriment. Plunge yourself in Hamburg's appealing Winter Wonderland. Here is a list of the best Christmas markets in Hamburg.
1. The Historic Christmas Market
This market dazzles with its array of handmade treasures, including intricately carved wood figures and delectable Nuremberg gingerbread. Daily strolls through this festive heaven usher visitors in the magic of Christmas, traversing quaint alleys aglow with sparkling lights. Besides this charm, the toy alley captivates not just children but anyone seeking wonder and delight.
The Historic Christmas Market's attraction lies in its diverse offerings and handcrafted marvels. From woodwork to delectable treats, each corner exudes the holiday spirit, appealing to all who wander through its lanes. Despite the glittering lights and the market's magical aura, this cherished spot promises a delightful escape into the heartwarming essence of Christmas.
2. The White Magic Christmas Market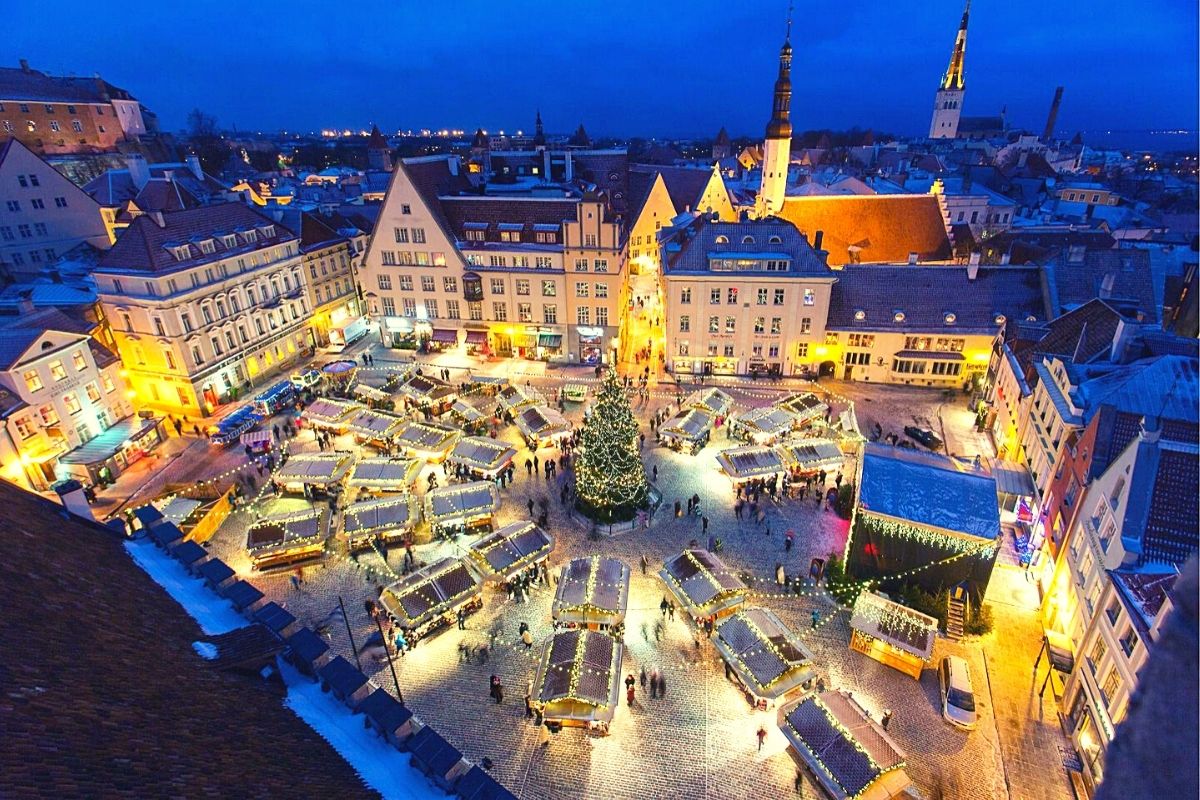 Located directly at Jungfernstieg, the extraordinary White Magic Christmas Market perfectly lives up to its name. Running until December 29, this market treats visitors to a mesmerising light spectacle, transporting guests straight into a snowy winter wonderland, making it one of the best Christmas markets in Hamburg.
A real treat for the kids is a delightful spin on the vintage Ferris Wheel dating back to 1926. But it is not just the little ones having a blast. Adults are also in for a fantastic time. Take a moment to gaze around, and you'll spot the adorned Alsterhaus, the gleaming Binnenalster, and an array of stalls brimming with delightful Christmas goodies and handcrafted treasures.
3. The Santa Pauli Christmas Market
Santa Pauli, a distinctive Christmas market in Reeperbahn, provides an intriguing blend of tradition and modernity. While upholding Christmas customs, it intertwines them with the vibrant neighbourhood's lively spirit. At its numerous mulled wine stalls, a diverse array of punch varieties awaits, each more delicious than the last.
For a magnificent experience, head to the winter deck, where a fireplace awaits. Enjoy live music in the festive atmosphere, including Christmas angels. This setting sets the stage for a heartwarming festival of love. Lodgers get the fusion of tradition with vibrant neighbourhood energy, offering an unforgettable experience that makes this market one of the best Christmas markets. With diverse entertainment, delightful drinks, and a comfortable atmosphere, it's a unique way to celebrate the holiday season.
4. The Ottesen Christmas Market
Altona and Ottesen, known for their welcoming and lively vibe among Hamburg locals, perfectly encapsulates the festive spirit at Ottensen's Christmas market. The market showcases charming stalls offering magnificent Christmas treats and exquisite gifts, catering to all tastes and preferences. This family-friendly affair caters to both young and old, mirroring the district's vibrant and diverse essence.
On December 6, kids meet Santa Claus and receive a delightful Christmas treat from him. The beloved witch Knickebein hosts musical sessions for the little ones. When it comes to the food, the market doesn't disappoint. Alongside traditional Christmas dishes, there is a range of unique offerings, from vegan currywurst to enticing Polish specialities, sparkling off a culinary adventure. Ottesen's Christmas market stands out as an authentic and inclusive festive gathering, reflecting the varied local charm and ensuring something special for everyone to enjoy.
5. The HafenCity Christmas Market
The lively Christmas market in HafenCity is a must-visit. Situated along Uberseeboulevard, it offers a festive atmosphere and thrilling experiences, notably the Winter golf ice course. Get ready for fun on the 300 m2 ice skating rink, where you can showcase your skills or join engaging courses, ensuring a delightful time for both young and old.
Have you ever wondered about a real Christmas bakery? Now's your chance to peek into the glass bakery and observe the busy gnomes crafting holiday delights. This market showcases the longest duration among the others, allowing sufficient time to soak in the Christmas cheer, making this marketplace one of the best Christmas markets in Frankfurt.
Welcome to HafenCity's Christmas market, where excitement awaits with an array of activities like Winter golf on the ice course and a glimpse into the magical glass bakery, where the gnomes work their magic. Whether skating or exploring the fantastic bakery, this market guarantees festive fun for all ages for a joyous Christmas spirit.
A Magnificent Merry Time in Hamburg's Christmas Markets
Are you in search of the perfect place for a festive celebration in one of the best Christmas markets in Frankfurt? Get ready for wonderful treats and a magnificent experience to cherish the intriguing bright lights and a wide range of special gifts for your loved ones to appreciate. Explore more about Christmas markets in Cape Town here.