Surprising as it may seem, Frankfurt reveals its romantic side during Christmas, shedding its typical grey business persona for a dazzling winter spectacle amidst the bustling streets. The city transforms into a luminous and appealing winter wonder. Notably, five unmissable Christmas markets await discovery. Keep watch!
These markets spoil visitors with vibrant charm and festive allure, and each one showcases unique treasures and delights that shouldn't be overlooked when in Frankfurt. Here is a compiled list of the best Christmas markets in Frankfurt you should explore in Frankfurt this holiday.
1. Hochster Schloss Christmas Market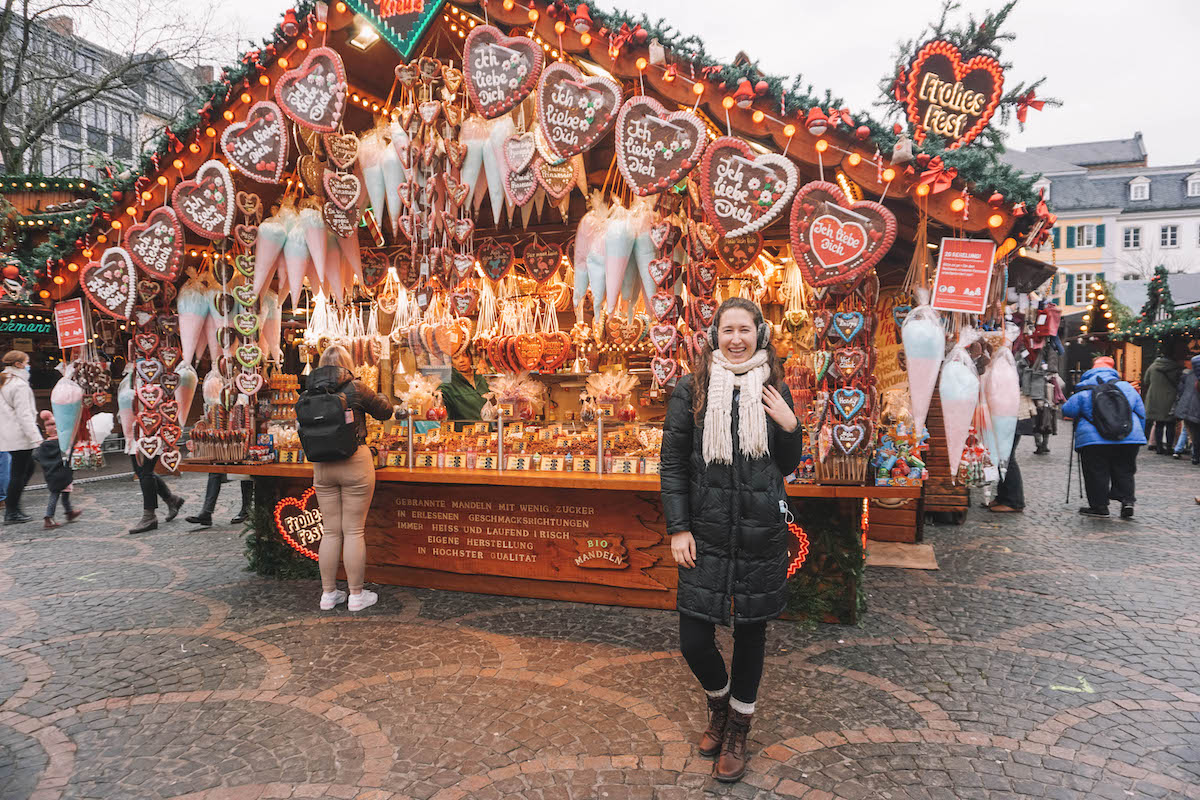 During the initial Advent weekend, the Christmas market at Hochster Schlossplatz square traditionally unfolds against the Hochster Altstadt backdrop, accompanied by the nearby castle overlooking the River Main. This market reveals a distinctive atmosphere due to its magnificent setting. Unlike the bustling city centre's grand Christmas market, the air resonates with the soothing tunes of jazz music and trombones, offering a refreshing and delightful alternative, earning it a spot as one of the best Christmas markets in Frankfurt.
Set aside the Hochster Altstadt's scenic charm and the majestic presence of the riverside castle, this Christmas market exudes a unique and captivating allure, making it one of the best Christmas markets in Frankfurt. Traditionally aligned with the Advent season opening, it presents a serene and special atmosphere that distinguishes it from the larger, more bustling city-centred markets.
2. Swedish Christmas market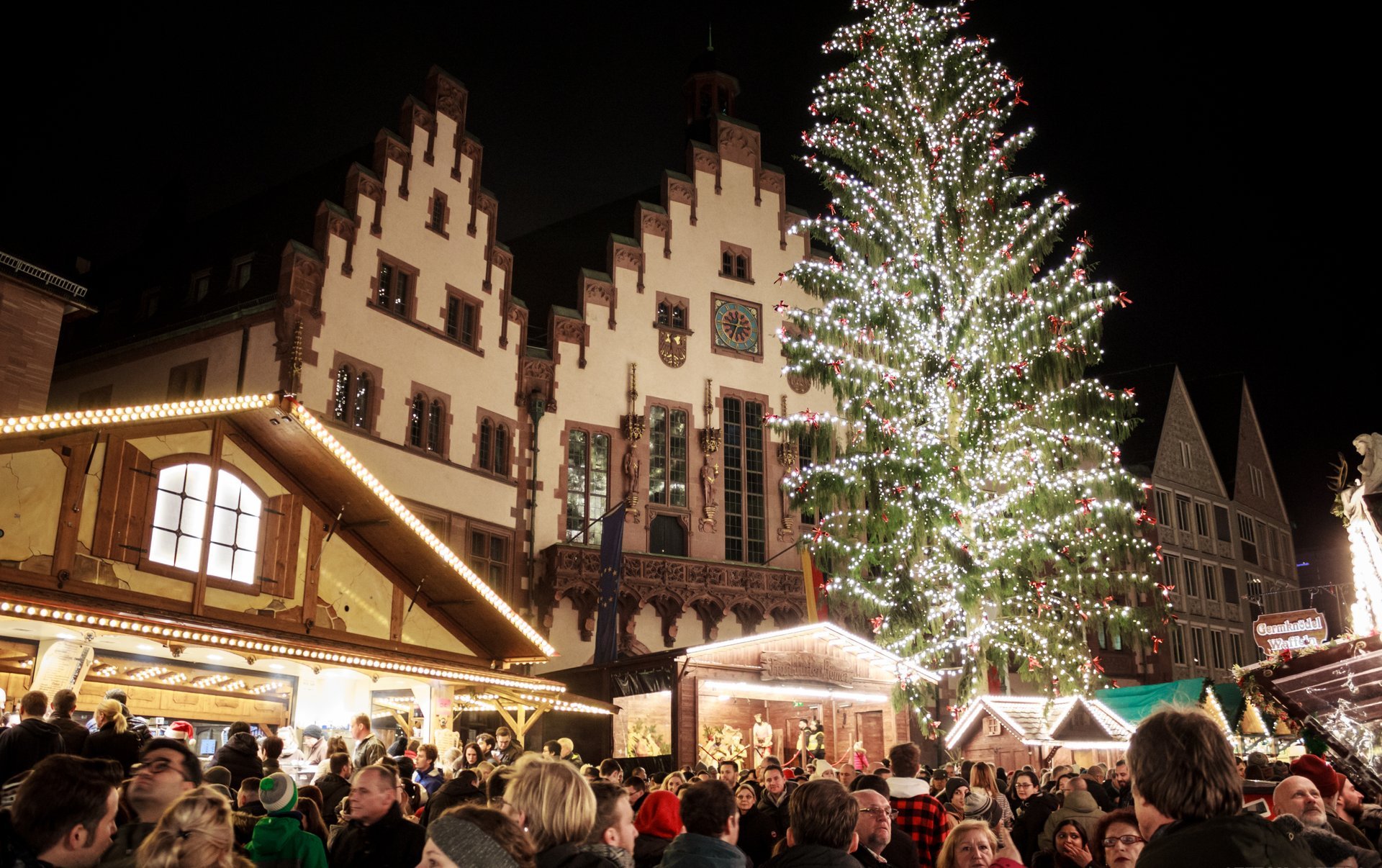 Throughout the initial Advent weekend, the Swedish Christmas market welcomes visitors to a cosy evening with loved ones. The market showcases Scandinavian jewellery, textiles, and prized Swedish crystals as its main attraction. Among the must-try treats is the famed Princess cake, a delectable delightful crafted from sponge cake, vanilla crème, berry jam, cream, and marzipan. Complementing this treat is the hot Glogg, akin to mulled wine in Sweden.
Search into the culinary offerings, the Princess cake emerges as a delectable delight with its layers of sponge cake, velvety vanilla crème, luscious berry jam, and creamy textures, all wrapped in a blanket of marzipan to accompany these culinary pleasures, the hot Glogg stands ready serving magnificent meals to all visitors. Crowning it as one of the best Christmas markets in Frankfurt.
3. Rosa Christmas market
At Friedrich Stoltze Platz, discover the Rosa Christmas market, an unconventional twist on the classic festive fair. Smaller in scale but equally central, it stands out as a vibrant hub for the LGBTQ community to gather. The standout feature? Its dazzling decorations trade the usual red and green hues for vibrant shades of pink. Enlivened by live music, delectable cheese fondue, and a diverse blend of visitors, this market offers a unique and spirited alternative to the traditional holiday scene.
Encounter the Rosa Christmas market, a charming departure from the typical festive markets. Though smaller, it holds a significant place as a beloved spot for the LGBTQ community to assemble. Notably, Its striking decorations deviate from the customary red and green tones, embracing a lively palette of pink. Headlining upbeat tunes, tempting cheese fondue, and a diverse array of visitors, this market guarantees an enjoyable time during November and December. The Rosa Christmas market stands as a colourful and distinctive destination, providing an unconventional yet delightful experience for all who partake.
4. Sachsenhausen Christmas market
The Christmas market near the Goethturm Tower in Sachsenhausen isn't as vast, yet a complete delight. The cosier market in Frankfurt's Sachsenhausen area has everything you'd desire. Visitors can enjoy traditional yeast dumplings, warm mulled wine or apple juice, comforting hotspots, and an array of Christmas souvenirs and merry-go-rounds.
Beginning at the end of November, you can share joyful hours with family and friends. Despite being smaller, this intimate market doesn't lack festive offerings. This market might not be as grand as others. However, it provides a fulfilling Christmas experience, making it one of the best Christmas markets in Frankfurt.
Magical Christmas Moments in Frankfurt
Among Germany's vast Christmas markets, the Frankfurt Christmas market stands out as one of the largest, boasting an extensive array of both classic and contemporary Christmas decorations, along with regional handicrafts from the Ore mountains and captivating gift options. You can read more about the amazing Christmas markets in Berlin here.