Ghana has a diverse natural environment with different climates and landscapes like coasts and grasslands. It's also home to different groups of people, like the Ashanti and Akans. There are amazing waterfalls, forests, and lakes where many people live and have different experiences. Here are 8 national parks where you can see Ghana's natural beauty.
1. Mole National Park
Mole National Park is a really big area with more than 45 square kilometres of trees and open spaces. Some rivers and forests make it look nice. If you visit Mole, you can stay in good hotels like Mole Hotel. They're comfy places to sleep. The park is kept very well and has two rivers, Mole and Lovi, flowing through it, adding to its beauty. It gets a good amount of rain, about 1000 millimetres every year, which helps lots of different animals and plants live here. You can find hippos, buffalo, Elephants, Leopards, Lions, and a wide variety of plants.
Book accommodation  in Larabanga on Booking.com
2.

Ayum Forest Reserve
The Ayum Forest Reserve is located in the Brong Ahafo region. It is connected to the Subim and Bonsampepo Reserve, covering a combined area of approximately 488 square kilometres. Among them, The Ayum Reserve accounts for about one-quarter of the total area. This reserve plays a crucial role in the influence of diversity in the nation of Ghana and those adventurous individuals can hike on this beautiful national treasure of nature.
3

. Kyabobo National Park
Kyabobo National Park is a special place for animals and plants between Ghana and Togo. There are lots of different birds, butterflies, and big mammals like elephants and leopards. The park mostly has dry areas with trees that lose their leaves and open grasslands. There's a special kind of tree, Talbotiella Gendtii, that's rare and needs protection. Near the Park, there are places to stay like hotels and guesthouses, so it's easy for people to have a nice adventure in nature.
4. Bui National Park
Bui National Park is the third largest park in Ghana. It sits on the Black Volta River, which runs from the nation of Burkina Faso to Ghana's white Volta. In this river, you'll find various water animals. the most noticeable are the hippos, and they make their home here. It's a wonderful place to go on a guided canoe ride and see these large creatures in their natural surroundings.
5.

Nini Suhien National Park
Nini Suhien National Park is a small park that's connected to the Ankasa Resource Reserve, making it a bigger area to protect nature. Together, they cover about 500 square kilometres, with the national park being around 160 square kilometres. Even though it is not huge, this place is home to lots of different animals and plants. You can see African elephants and rare Diana monkeys, and there are also 263 kinds of birds. Plus, you can enjoy beautiful views of the Nini and Suhien rivers and waterfalls in the park. It is a wonderful place to appreciate nature.
6. Digya National Park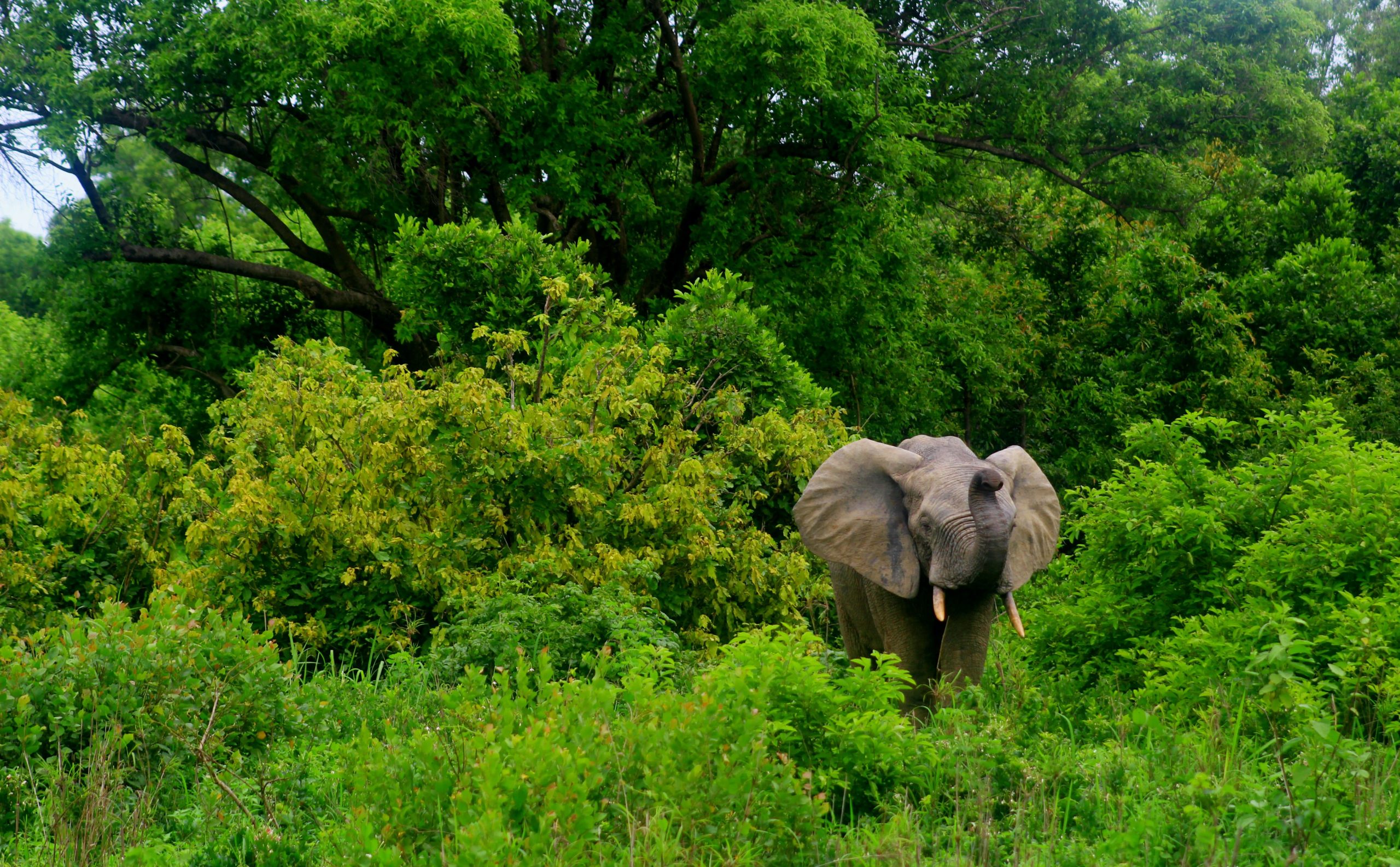 Digya National Park sits alongside the immersing Lake Volta and is a haven for a significant population of elephants. It's also home to a remarkable diversity of other plants and animals.
Found in the Brong Ahafo region, this national park spans an extensive 3500 square kilometres. A visit to Digya offers the chance to observe various mammals and primates along the lake shores. Moreover, bird enthusiasts will be delighted as the park is a habitat for over 200 bird species. The experience is further enriched by the presence of crocodiles, otters, and other river-dwelling creatures.
What sets Digya National Park apart is its breathtaking forests, which blend gallery forest and savannah woodland. This unique combination of habitats provides a rich and varied environment for the park's diverse wildlife. The towering trees and open grasslands create a captivating landscape for visitors to explore. All in all, Digya National Park is a natural treasure, which offers its visitors an opportunity to experience the wonders of Ghana's wildlife and immerse themselves in the beauty of its natural surroundings.
7. Bia National Park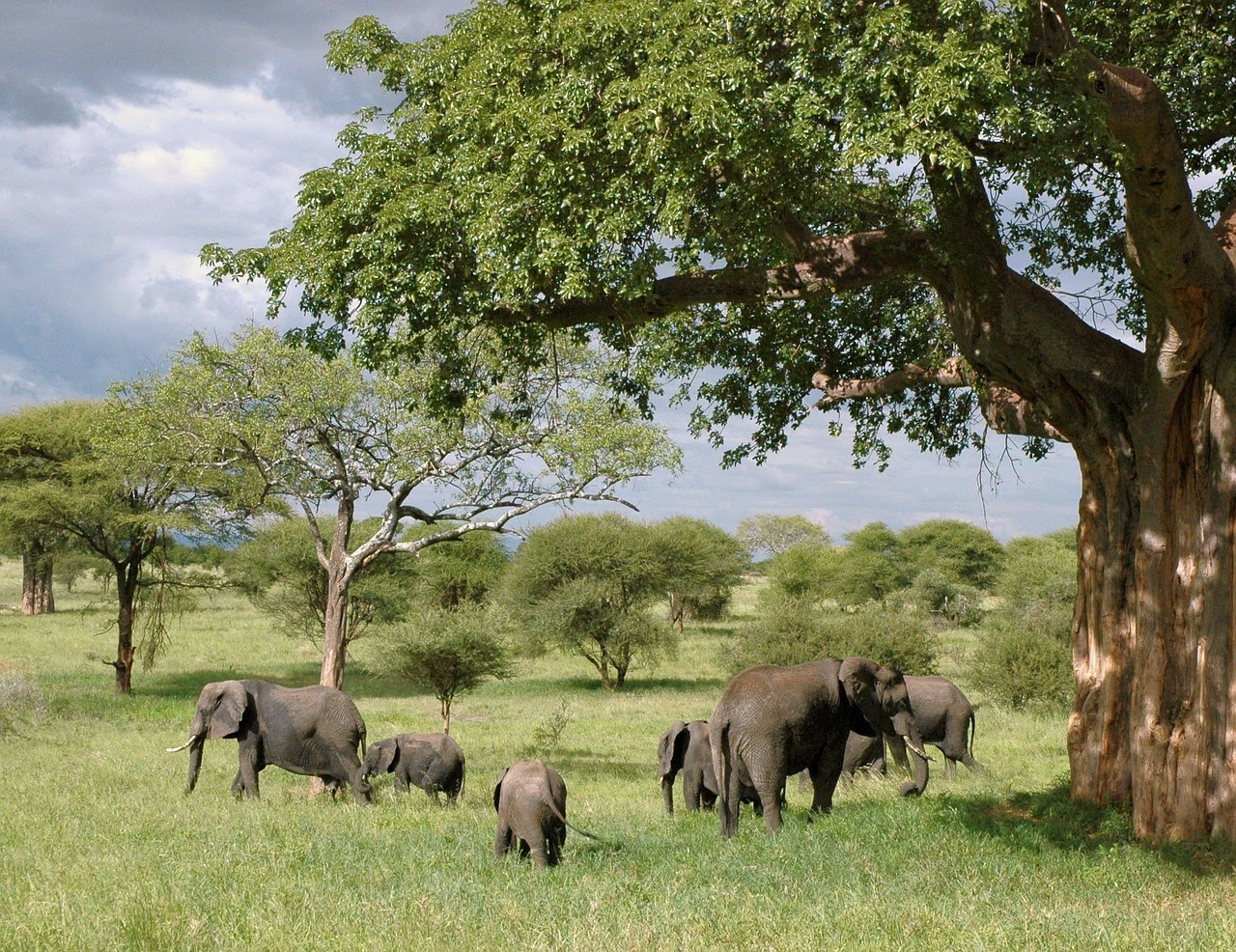 Bia National Park is a big area, about 563 square kilometres, found in the Western Region of Ghana. It is not far from the city of Sekondi-Takoradi, and you can find rare animals, many kinds of birds, and tall trees. There's a special bird called the white-breasted guinea fowl, and it's endangered. If you spend two days here, you might see more than 100 different types of birds, plus some elephants, bushbucks, and chimpanzees.
If you like camping in the wild, there are places set up for that in the park. But if you prefer a more comfortable stay, there are also lodges and modern guesthouses available. Ultimately, Bia National Park is a wonderful place to enjoy nature and see all the different animals and birds of Ghana.
8. Kakum National Park
Kakum National Park is in Ghana's central region, near the coast. It is a lush rainforest teeming with unique plants and animals. Among them are special creatures like the endangered Diana monkey, the yellow-backed duiker, and the African elephant, which are quite rare. Every year, many people come to Ghana especially to witness these remarkable creatures and natural marvels of the park. The park is also a sanctuary for various bird species, including the African grey parrot and hornbill.
Exploring the Nature of Ghana
Visiting Ghana's national parks is great because you get to see magnificent animals and plants that you will never see in any other part of the world. These national parks give you the experience of hiking and walking high up in the trees as you explore and see the wild animals. Moreover, Ghana has some of the best endangered animals in the world which makes it a special place to be for nature lovers. To explore more of Africa, be sure to visit the must-visit national parks in Zimbabwe.