The beauty of South Africa lies in the hands of its rich natural resources, which attracts many visitors to explore the motherland with an exciting energy. When it comes to hospitality, South Africa is one of the best places to book yourself an amazing time in the soil of Africa. From magnificent beach sites to beautiful cuisines to try, here is a list of the best hotels to visit in South Africa.
1. Protea Hotel Durban
The Protea Hotel Durban is a well-known and reputable accommodation in the city of Durban, South Africa. It is part of the Protea Hotels chain, which is a subsidiary of Marriot International. The hotel always ensures to give the best services to all their visitors locally and internationally. Moreover, they aim to maintain excellent customer satisfaction at all times.
Protea Hotel Durban has an outdoor pool and one of the best-built fitness centres. As a result, the hotel attracts many sports enthusiasts and athletes across the world. This is one of the reasons why it's one of the best hotels in Durban. For those who love to indulge in delicious cuisines, there is an amazing restaurant waiting to feed all your cravings with a variety of local dishes.
2. Radisson Blu Hotel Durban
Waking up to the beautiful beach water sounds is not an ordinary thing for most people. However, this is what you experience at the Radisson Blu Hotel in Durban. There are different types of rooms which all serve you a different kind of pleasure. These rooms include the standard room, superior room, junior suite and executive room. This variety of choices makes Radisson Blu one of the best hotels in Durban.
This incredible accommodation also challenges you to stay fit with its amazing fitness centre built for the health improvement of all its visitors. When it comes to the cuisine, you will be impressed with their North American cuisine of open flame style cooking. Best of all, the restaurant is open 24 hours, making it a heaven on earth for food lovers.
3. The Pearls Independent Hotel
The Pearl Independent Hotel comes with the most exciting things for a visitor to keep themselves busy and enjoy their stay in Durban. This is why locals have recommended this hotel as a must-visit accommodation when you are seeking a place to relax in Durban.
The Pearl Independent Hotel provides an impressive list of activities which qualify it as one of the best hotels in Durban, such as playing golf, windsurfing, fishing, canoeing, and hiking. There is a beach to enjoy along with family rooms for those who would like to bring their families along.
You can also enjoy the spa and wellness centre to improve your health. Visitors mostly enjoy exploring these facilities by getting quality massage treatments with a professional massage therapist. After you are done receiving your massages, you can swim in the heated pools to relax your muscles. There is a game room for children to keep themselves entertained while parents enjoy some quality time in the airconditioned suites with 24-hour room services.
4. Summersands North Beach
Summer Sands offers you a unique experience to create unforgettable memories of the sea beauty encounter along with the interesting services offered to all visitors. While you're here, you can enjoy their wonderful outdoor swimming pool and go diving on the beach. If that's not satisfying enough, you can go bowling or play golf for a more relaxing exercise to keep your body active. For those who love to cycle, there are bike riding tours available which allow you to visit the nearby areas.
Visitors get a 24-hour reception that attends to all their needs and ensures that they are satisfied in one of the best hotels in Durban. Visitors also get to enjoy the local dishes fused with some European ingredients to bring that extra satisfaction to their taste.
5. The Oceanic Hotel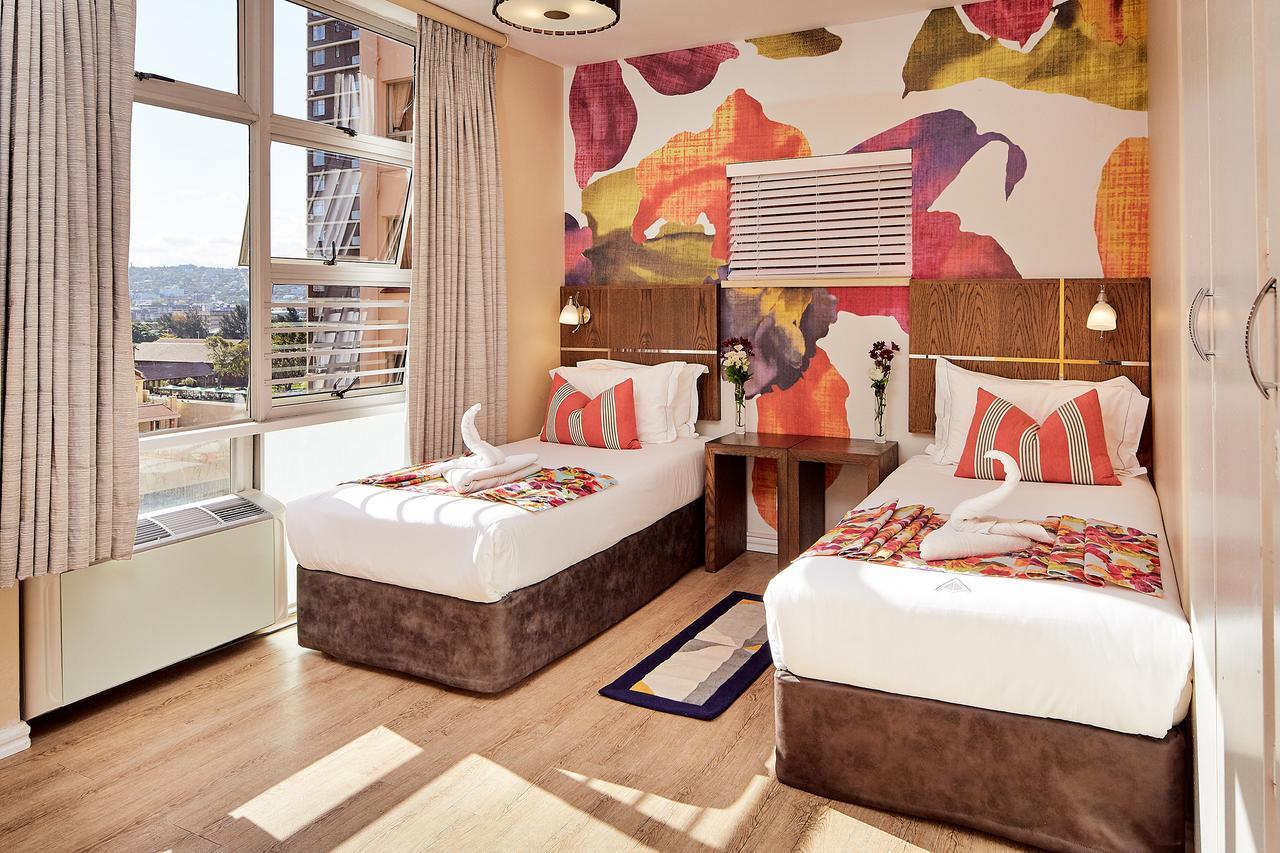 Recommended for its magnificent reception speed and care for people is the Oceanic Hotel. With a great number of visitors, this place knows how to keep people satisfied consistently. This is a venue chosen by many locals as a perfect spot for weddings because of its amazing features and beautiful designs which keep visitors always coming back. The Oceanic Hotel has an amazing beach for relaxation, and while you enjoy their beautiful restaurant dishes, you can read one of the books from their library to keep yourself informed.
The Oceanic Hotel has a beautiful swimming pool, a jacuzzi, a games room for children, and a sauna. There is also a business centre for visitors who come for business purposes at the Oceanic Hotel. There is one law which the hotel sticks by and that is to make sure everyone who is a visitor gets treated equally and gets the best of service. This law has earned this hotel recognition as one of the best hotels in Durban.
Awake in the Motherland of Africa
Are you interested in nature and wildlife? South Africa is a destination not to miss. The city of Durban allows you to explore nature and sea life with its extravagant accommodations. So come along and see the beauty of Africa and you will most definitely be impressed. For a more wellness-suited accommodation, check out these 7 glamping sites in KZN.