In Sidney, you can find a few exceptional hotels with luxurious spa facilities like hidden whirlpools, refreshing hammams, and cosy saunas. Whether staying for a night or a whole summer, these hotels offer various treatments to feed your wellness cravings. Let us have a look at the best spa hotels in Sidney.
1. Shangri-La Hotel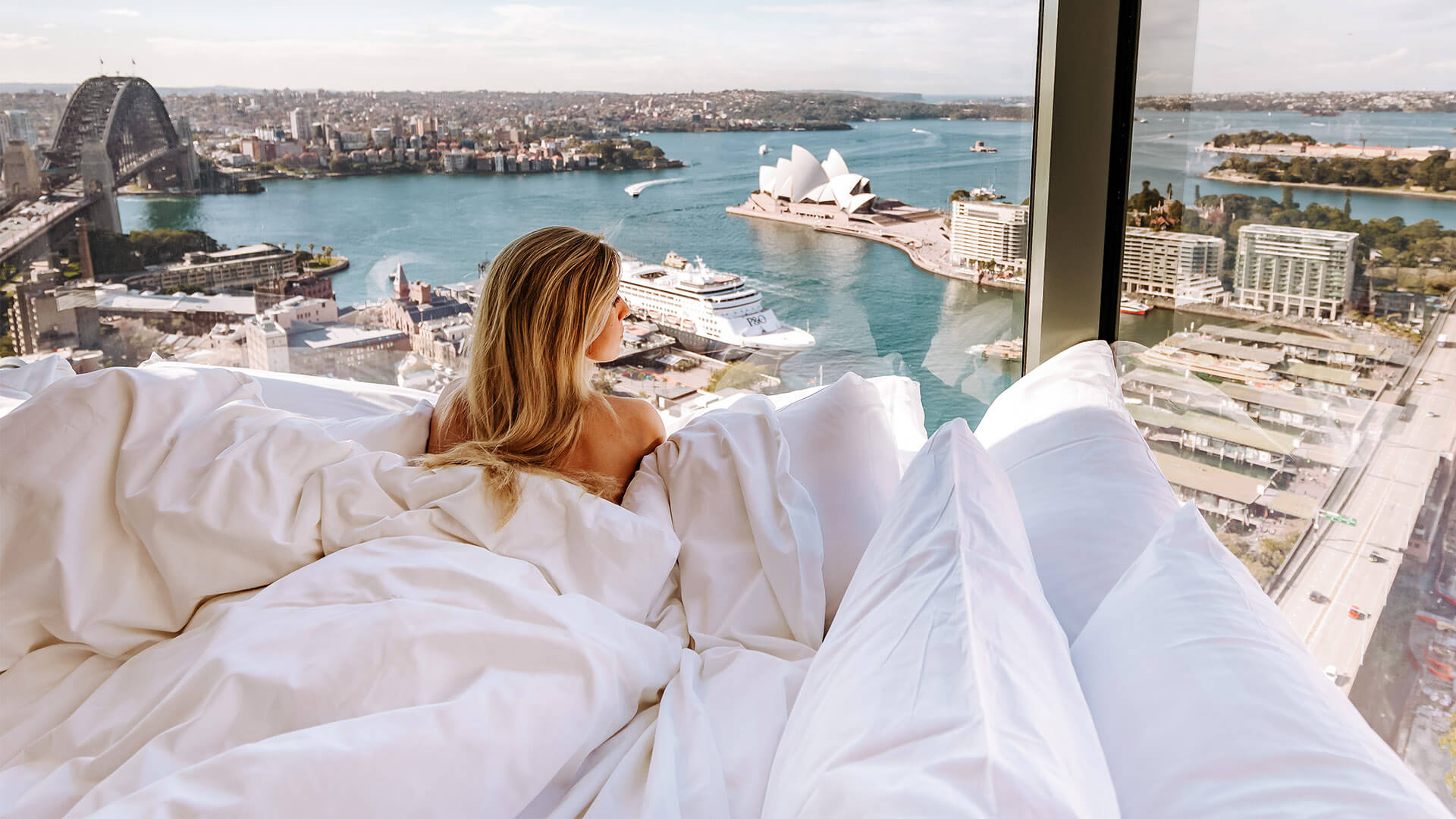 In 2015, the hotel underwent extensive renovations, adoring itself with a fresh colour scheme of gold and silver. Crafted carpets and artwork were commissioned to enhance its attraction. The rooms exude an air of timeless luxury, featuring opulent marble bathrooms, warm blond timber panelling, and the most expansive windows among all the city's harbourfront hotels.
Located on the second level, Chi the Spa at the hotel combines traditional Australian healing practices and natural botanicals with influences from Asia and the Middle East. A standout treatment unique in Australia is the Arabian Oud Renewal Therapy, a 90-minute session for both face and body, incorporating precious ingredients like Oud wood, frankincense, sandalwood, and roses.
During the spa experience, the nearby hiking trails can be explored to immerse oneself in nature. If you are passionate about the sea, you can explore thrilling jet ski rides or embark on enchanting boat cruises for a memorable maritime adventure.
2. The Darling Spa Hotel
The Darling Spa Hotel provides designed and comfortable rooms for its guests, including modern amenities and sophisticated décor, creating a welcoming atmosphere. Each room is equipped with plush bedding and unique bathrooms.
Indulge in an extraordinary experience at the hotel's Hot Stone Massage—a lavish treat for your senses. Using specially selected Australian granite, the stones retain heat exceptionally well, ensuring a deeply soothing and revitalising massage. Warm stones are expertly placed on key points of your body, melting away tension and increasing your body's relaxation.
Charming hiking trails greet guests. Winding through calm forests, nature's beauty can be savoured. The trees gently filter sunlight, creating a peaceful atmosphere for those inclined toward water activities, and exciting options abound nearby. Gliding on the blue waves, one can experience the sensation of soaring like a bird.
3. Park Hyatt Spa Hotels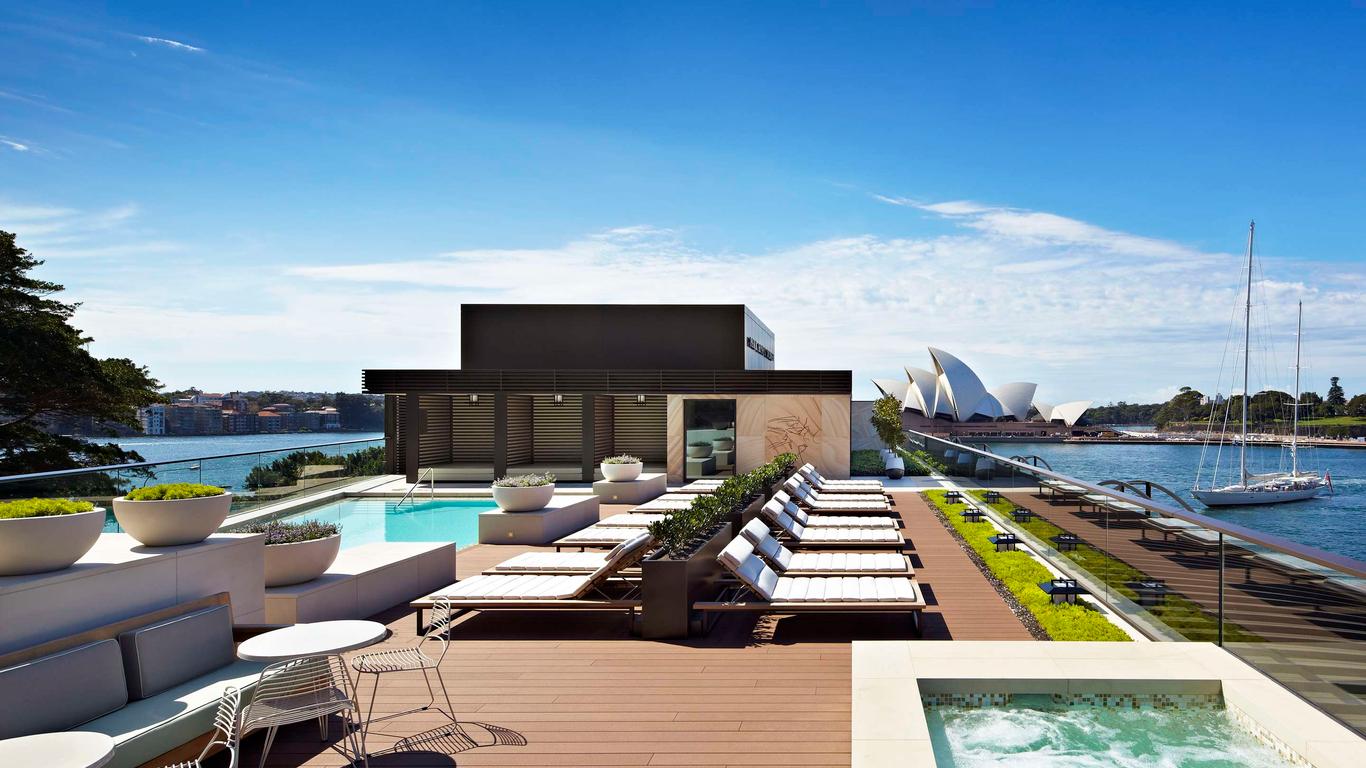 Since its establishment in 1990, the Park Hyatt has been a preferred choice for celebrities. The more affordable rooms offer only a glimpse of what the pricier suites showcase through their windows.
Undoubtedly, this spa hotel possesses the most spectacular vistas in the city. After a delightful afternoon on the rooftop, you can relax in a pool and whirlpool with a breathtaking view of the harbour and indulge in Australian clay and oil massage. This treatment is designed to melt away any stored muscle tension, leaving you completely relaxed and rejuvenated.
Tourists can enjoy a luxurious experience that harmonises the natural beauty of the surroundings with the soothing effects of specialised massage techniques. For those with an adventurous spirit, nearby hiking trails provide an opportunity to immerse in nature's beauty.
4. The Four Seasons Hotel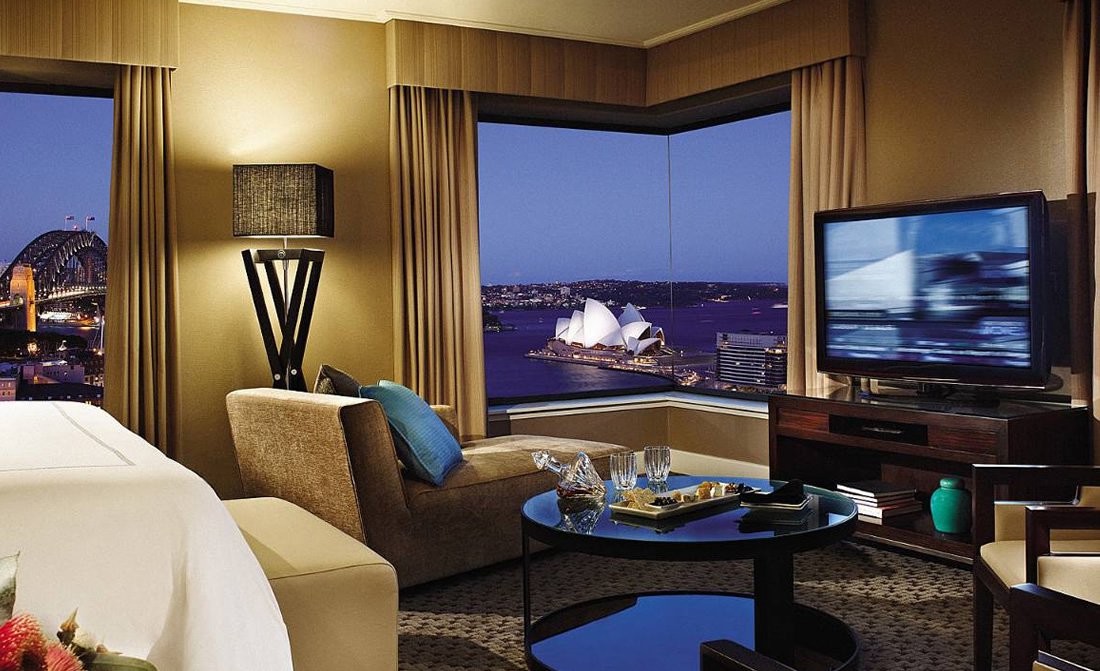 The Four Seasons Hotel is not just beautiful; it's also dedicated to making your stay memorable. They understand that there are many pretty hotels in Sidney. Still, they go above and beyond by giving you unforgettable experiences. They prioritise comfort and enjoyment, ensuring your time with them is well spent creating memorable moments with their outstanding comfortable rooms and magnificent bathrooms treating you like royalty.
The hotel offers guests the Endota Spa treatments as a sanctuary of relaxation and rejuvenation that offers a diverse range of treatments. The spa caters to various wellness preferences, from restorative remedial massages to invigorating dermatological facials. The spa facility includes six room treatments, including intimate double for couples or bridal parties, ensuring a magnificent retreat for everyone. Lodgers have full access to the spa's comprehensive facilities, and you can also immerse yourself in the purifying embrace of the sauna and steam room.
There is more to enjoy, like unwinding in the refreshing outdoor pool, luxuriating in the bubbling jacuzzi, or energising yourself in the gym while admiring the panoramic Sidney Skyline.
5. QT Spa Hotel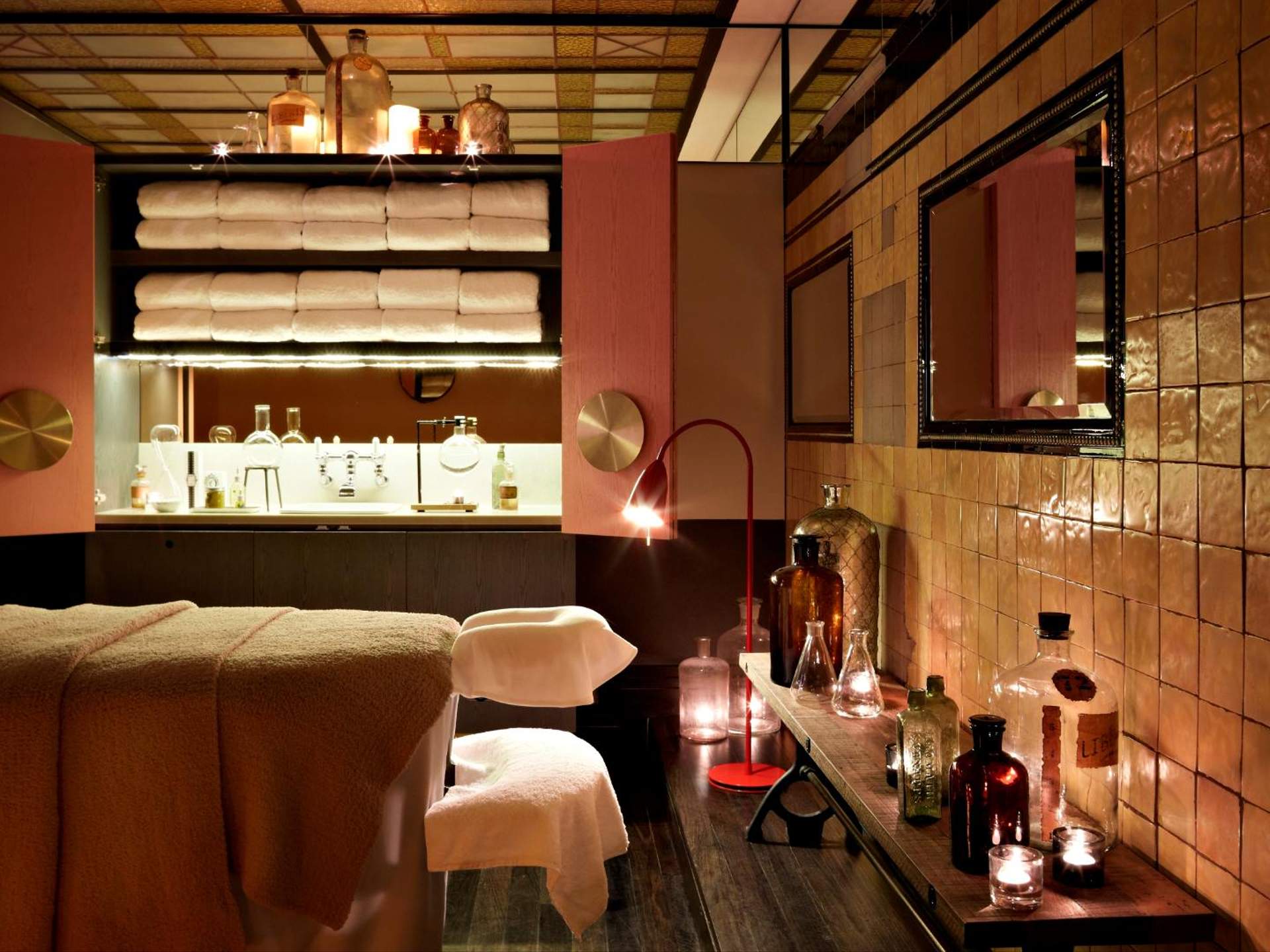 If you're after a taste of fancy living, QT Sydney is the place to be. Housed in the historic Gowings building, it offers 200 uniquely designed rooms. Despite its size, it maintains a cosy boutique vibe. The hotel takes inspiration from old-school men's department stores from the 5os and 60.
An array of invigorating treatments await within the wellness spa, promising guests an exceptional refresh. Gentle Swedish massage is administered, skilfully designed to alleviate muscle tension and induce a profound state of calm. A sumptuous facial treatment ensues, harnessing the power of organic elements renowned for their skin-rejuvenating prowess.
Your complexion will emerge refreshed and luminous through delicate exfoliation and an enriching mask. The therapeutic embrace of hot stone massage follows, employing heated stones to dissolve residual muscle tightness further.
6. Langham Spa Hotel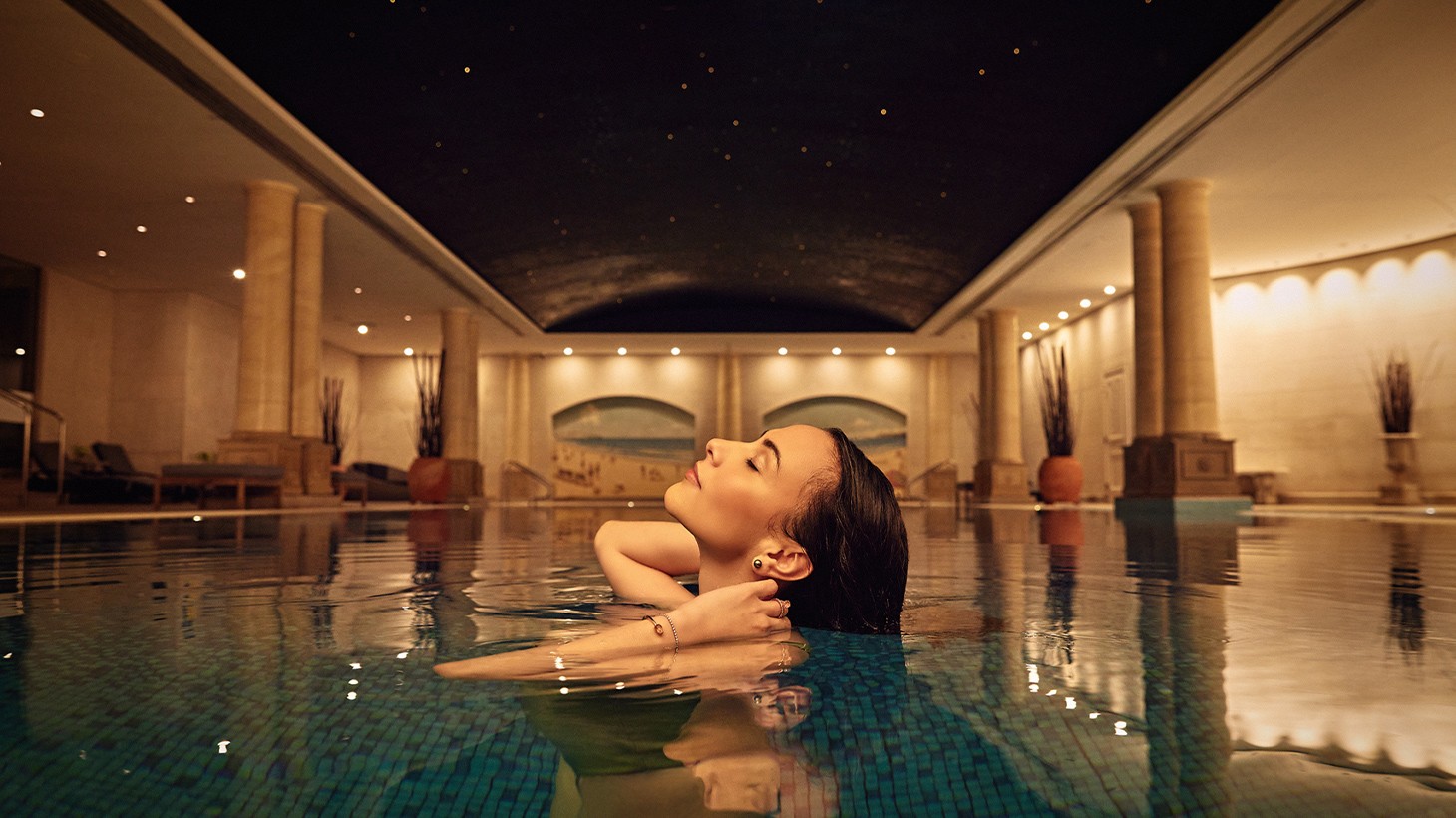 The accommodation at Langham Hotel offers a seamless blend of timeless luxury and modern convenience. Upon arrival, guests are ushered into elegantly appointed rooms and suites that are well-designed and welcoming to the guests with comfortable beds for a peaceful rest. The rooms also include bathrooms with all amenities. The hotel has a 20-metre indoor pool, and the facility stands out with gentle heating and elegant surroundings. But that's not all. The pool area creates a captivating ambience with a dark, star-studded ceiling mimicking a calm night sky.
The Barbor Facial is a gem for the skin, crafted with precision and expertise like no other. Highly trained therapists commence with an intense analysis of your skin needs, tailoring the treatment to cleanse, exfoliate, and nourish effectively. The process is a harmonious blend of science and luxury, utilising Barbor's cutting-edge products renowned for their potent, skin-rejuvenating properties. As the facial unfolds, you'll feel a sense of deep relaxation wash over you, accompanied by the subtle fragrance of premium skincare. The result? A radiant complexion imbued with newfound vitality and luminosity.
Comforting Escape with Spa Hotels in Sidney
Spa hotels in Sidney are considered the best for visitors because they focus on creating a calm and clean environment. Are you seeking a wellness Spa Hotel? Make sure you visit these great spa hotels for a magical experience. You can read about wellness islands in Australia here.