A taste of wellness waters in Australia brings you an experience like never before with a range of outstanding wellness activities you can choose from which will give you that energetic adrenaline rush in your blood. Here is a list of exciting islands you can explore for an exciting vacation in Australia.
1. Kangaroo Island
Are you searching for a unique and amazing place? you should visit Kangaroo Island, where the wildlife is abundant and diverse. You can encounter kangaroos (of course), seals, koalas, and wombats in their natural habitats. You can also admire the beauty of the sand dunes, the cliffs, the caves, and the Flinders Chase National Park.
Immerse yourself and relax your body and mind at one of the many spas and wellness centres on the island, such as Kangaroo Island Health Retreat, where you can experience detox programs, yoga, meditation, massage, and more. Conquer the island's coast and marine life on a kayaking adventure with Kangaroo Island Outdoor Action, which provides guided tours and rentals for kayaking, quad biking, sandboarding, and snorkelling.
Lodger can swim, surf, fish, or simply relax on the soft sand and clear water. Enjoy active and adventurous on the island's trails and parks, such as Seal Bay Conservation Park, which is the only place in the world where you can walk among a colony of Australian sea lions. Enjoy hiking and bike adventures, or camp among the dunes and grasslands, and watch the sea lions play and rest.
2. Phillip Island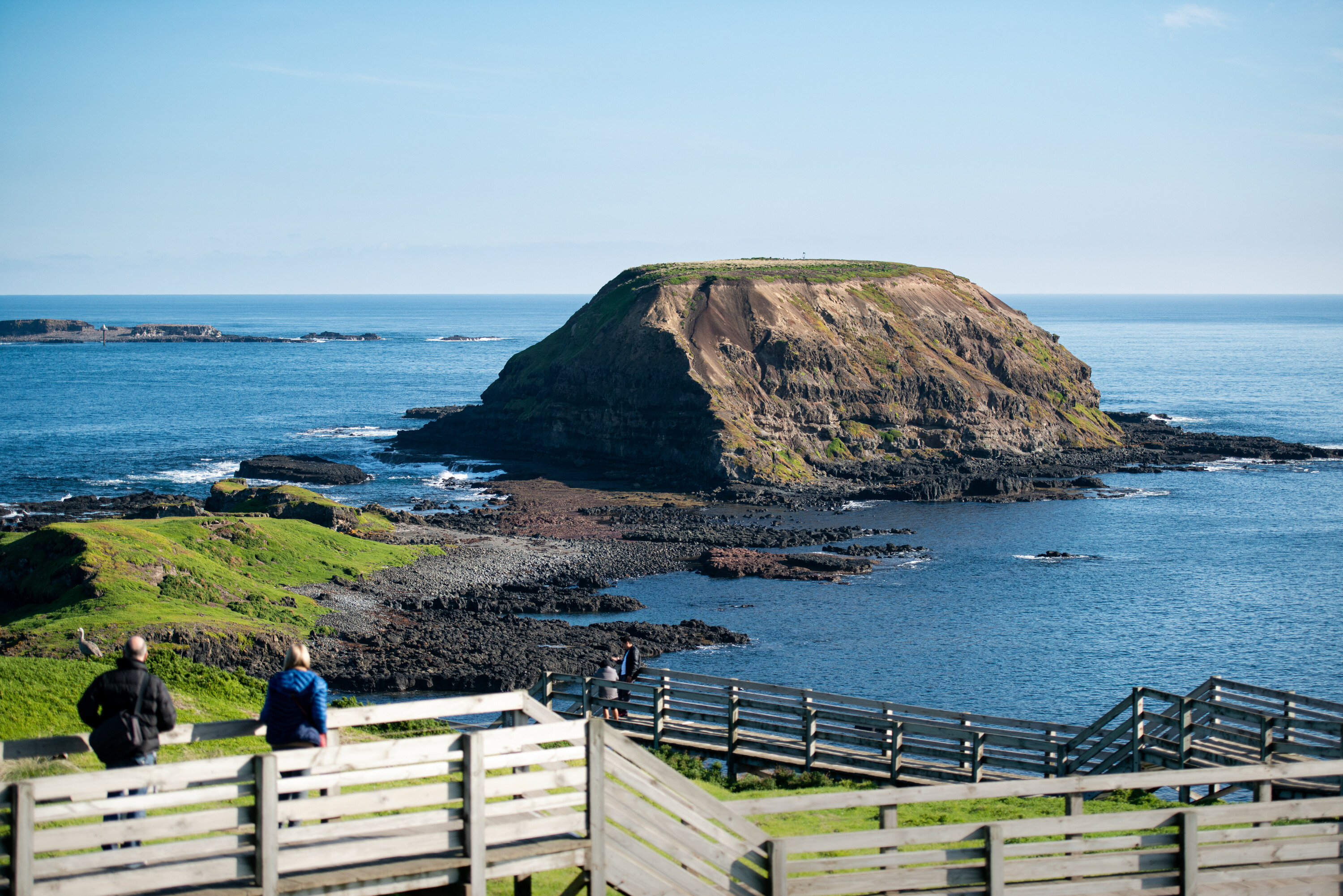 If you love surfing and penguins, Phillip Island is the place for you. It's a short drive from Melbourne and has a famous Penguin Parade at dusk. You can join a day tour from Base St Kilda or Melbourne CBD and see other attractions on the way. Remember to turn off your flash when you take photos of the penguins, as it can hurt their eyes.
Phillip Island is a great place to visit for anyone who loves nature, adventure, and fun. You can see the adorable penguins come back to their nests at night, or wander through the maze and lavender gardens. Visitors can try tree surfing, zip lining, and tube sliding at the Enchanted Adventure Park, or relax with some wine and cheese at the Phillip Island Winery.
Are you seeking a wellness activity, you can join a yoga or meditation class at the Phillip Island Yoga Studio, where you can practice mindfulness and balance your body and mind. There is something for everyone on Phillip Island.
 3. Green Island
Green Island is a tropical paradise on the Great Barrier Reef. While here, you can see the world's biggest crocodile named Cassius. You can also enjoy many activities, such as snorkelling, swimming, drinking cocktails, or taking a glass-bottom boat tour. You can get to Green Island by ferry from Cairns Marina.
Explore the Wunyami Cultural Walking Tour and discover the island through the eyes of your indigenous guide. Snorkel or take a glass-bottom boat tour and see the amazing coral and marine life of the Great Barrier Reef. Experience swimming with dolphins and seals, snorkel among colourful fish and coral and admire the cliffs and caves along the shore. Witness the world's largest crocodile, Cassius, at the Marineland Melanesia Crocodile Park.
Welcome, and pamper yourself at one of the spas and wellness centres on the island, such as Balance Beauty and Massage, Replenish Health & Beauty. Delight in calm massages, facials, manicures, pedicures, and more. You can also experience detox programs, yoga, meditation, and flower arranging at the Kangaroo Island Health Retreat.
4. Lord Howe Island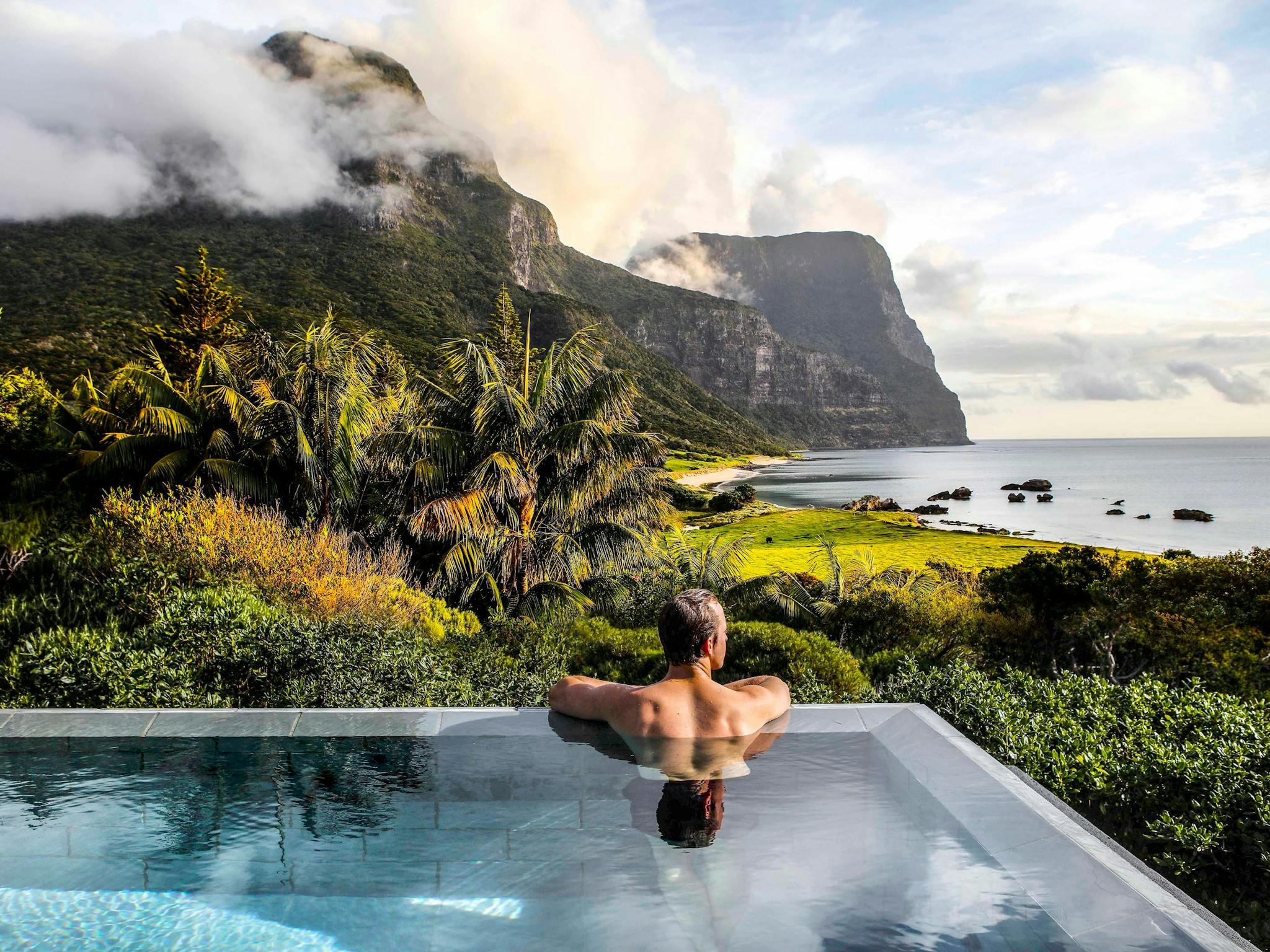 Are you in search of a paradise on earth? you should visit this island that lies 600km southeast of Sydney. It is an ancient volcano with high mountains, coral pools, hiking trails, and rich wildlife. This island is considered as Australia's most 'prestigious' island and you can only reach it by plane – so it might be too expensive for some travellers. You have to fly from Sydney or Brisbane to get there.
Lord Howe Island is a wonderful place to visit for anyone who loves nature, adventure, and fun. Tourists can enjoy the stunning scenery of the island, which is a volcanic remnant with high mountains, coral pools, walking trails, and rich wildlife. Participate in a variety of wellness activities on the island, such as hiking, snorkelling, diving, cycling, and relaxing at the spa.
Wellness at Islands in Australia
Are you looking for an unforgettable experience on an island? I have good news for you. Australia is home to one of the best islands in the world come and have a taste of a remarkable experience with their amazing list of water sports activities and amazing accommodations for your pleasant stay to create memorable experiences with your friends and family. Explore more about wellness in Australia here.